SAP SE
Cooperation partner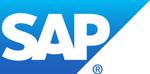 Fast Facts:
Year founded: 1972
Headquarters: Walldorf, Germany
Employees: more than 105.000 worldwide
Partner companies: more than 22.000 globally
Offices: In over 130 countries
SAP Company Information
SAP is the market leader in enterprise application software, helping companies of all sizes and in all industries run at their best: SAP customers generate 87% of total global commerce. Our machine learning, Internet of Things (IoT), and advanced analytics technologies help turn customers' businesses into intelligent enterprises. Our end-to-end suite of applications and services enables our customers to operate profitably, adapt continuously, and make a difference.
Our Culture and Values
International cooperation with colleagues from diverse cultural backgrounds is an everyday occurrence at SAP. A sense of community, fairness, flexibility, and enthusiasm are paramount. We operate an open-door policy in all departments and at all levels.
Career Opportunities
Working for the world's leading provider of business software opens up a whole host of opportunities for students:
Internships
Working student positions
Bachelor's and master's thesis
Graduates Programs: CareerStarters (Consulting), Sales Academy (Sales&Presales), SAP Next Talent (Development, Design & Data Science), Global HR Early Talent Program, Global Finance Rotational Program, SAP Academy for Business Transformation, North America Services Delivery Academy, CoE Early Talent Program – North America
Direct Entry Graduates Positions in many different SAP departments
All available jobs worldwide are posted online at the SAP Careers Page.
Development Opportunities
SAP supports your personal career development with:
Competent, on-the-job support
Career success center
Targeted job enrichment
Internal rotation between positions and roles
Internal, international fellowship program
Internal vacancies market
…and much more!
Employee Benefits
SAP offers flexible working time models and:
Free leisure activities (gyms, saunas, tennis courts, sports groups, exercise classes…)
Free daily lunch at all locations
Time accounts
Pension plan and accident insurance
Share-related benefits
…and much more!