Ecobrace and Papercrush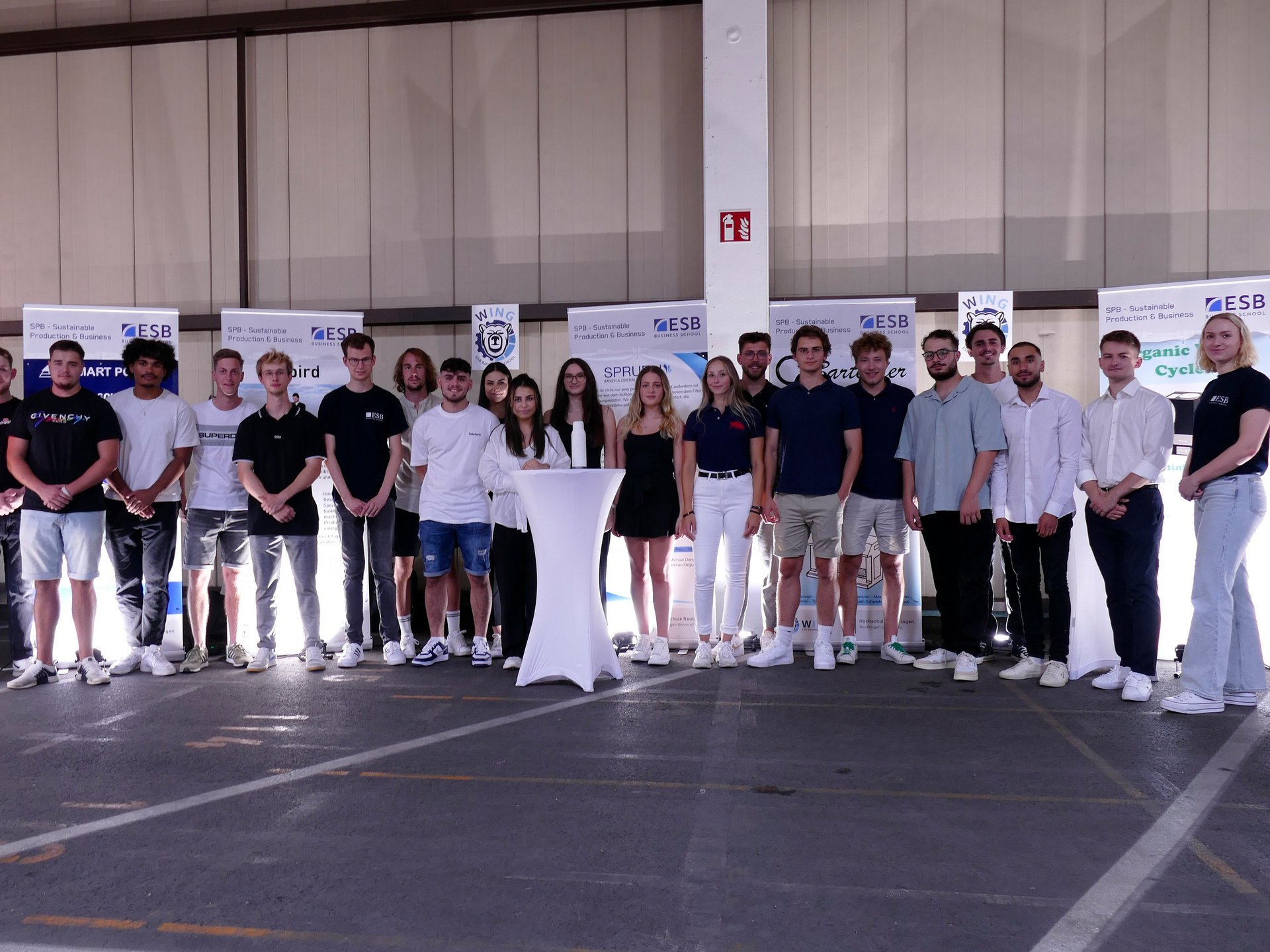 By Annika Nester und Katrin Reil
Start-ups meet students – Reutlingen's Innoport innovation centre opened its doors for Community Night on July 14. At the networking event for Innoport start-ups and for its partner and member companies, students from the BSc Industrial Engineering – Sustainable Production and Business programme were also on hand with their product ideas.
The students from the 2nd and 3rd semesters presented their projects. The focus was on sustainability, innovation, and smart features. The development teams placed particular emphasis on sustainable materials, long-lasting products and recycling options at the end of the product life cycle. They were accompanied by Dean of Studies, Prof. Dr.-Ing. Wolfgang Echelmeyer, and Professor Dr. Jochen Orso, who teaches design and CAD in the BSc Industrial Engineering - Sustainable Production and Business programme.
In addition to poster presentations of their product ideas, the 3rd semester students also had some prototypes to show. For example, they demonstrated ECObrace, a smart wristband that can automatically switch off electronic devices and radiators as soon as the wearer falls asleep. This makes it is possible to reduce costs and save on resources, the developers explained. Also attracting interest was Papercrush, a rubbish bin that automatically shreds cardboard boxes to avoid overflowing bins.
Along with the prospective industrial engineers of ESB Business School, Reutlingen University programmes from the School of Textiles & Design and the Center for Entrepreneurship presented their work at Community Night. During pitches from other exhibitors and from the Innoport community, students also learned about other innovative business ideas.