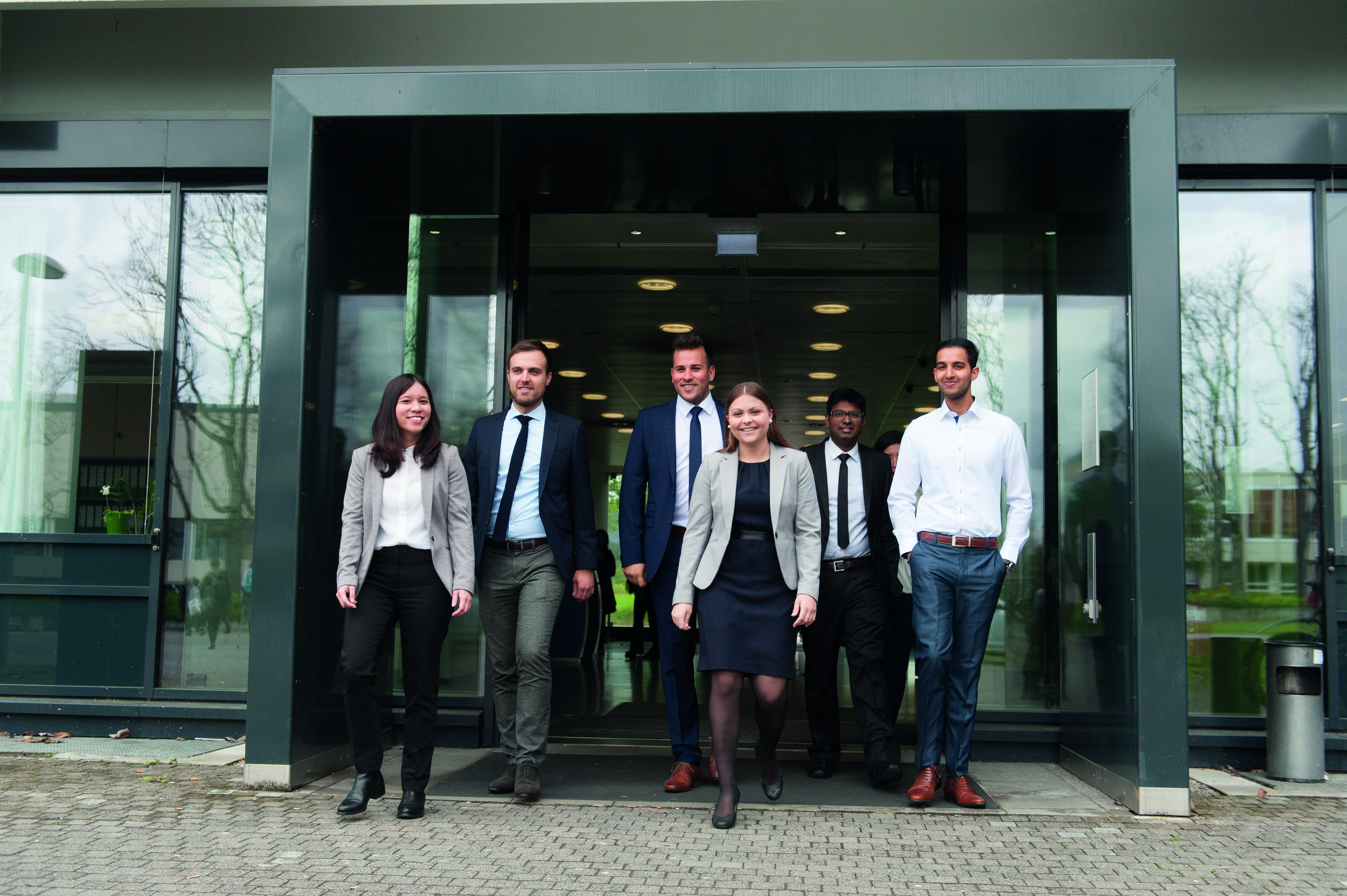 Strong Community & Sustainable Network
Alumni Association
The ESB Reutlingen Alumni e.V. was founded on 5 April 2009 and is one of the largest alumni networks in Germany with over 4,200 alumni and students of ESB Business School.

WEBSITE OF THE ESB REUTLINGEN ALUMNI E.V.
The independent ESB Reutlingen Alumni e.V. works closely with ESB Business School. As a non-profit organisation, it promotes science and research at ESB Business School as well as the vocational training of students and alumni. Students of ESB Business School can become part of the community during their studies and benefit particularly from this stable partnership. The alumni regularly exchange ideas with students, provide tips on career development and help establish contacts with companies.
Further benefits of the ESB Reutlingen Alumni e.V.
Active recruiting: (partner) companies where alumni are employed offer job and intern- ship opportunities.

Worldwide get-togethers for graduates of ESB Business School.

Alumni Coaching, Forum Alternative Career Perspectives or Graduate Studies Forum
Social networking internet platform
The Europolitan - the magazine for all members (published four times a year