EY (Ernst & Young GmbH)
Cooperation partner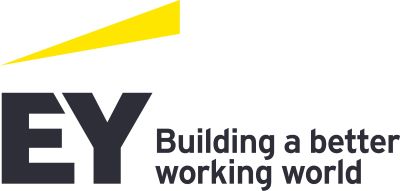 The global EY organization is a market leader in assurance, tax and legal, strategy and transactions and consulting. We leverage our experience, knowledge and services to help build trust and confidence in the capital markets and in economies the world over. We are ideally equipped for this task – with well trained employees, strong teams, excellent services and outstanding client relations. Our global purpose is to drive progress and make a difference by 'building a better working world' – for our people, for our clients and for our communities.
Discover what it means to work in a high-performance and collegial team of more than 11,021 employees in Germany and around 365,399 colleagues in 150 countries and to pursue a common goal: to offer innovative and creative solutions for our clients.
What do we offer you? No boredom! Instead, what you need at the start of your career: a comprehensive induction and intensive training, challenging projects, outstanding colleagues and fascinating clients. Don't leave your career to chance. Walk through the door we open for you. We offer you numerous opportunities to follow your individual career path together with us - from internships to direct entry. It's yours to build!