Hilti Deutschland AG
Cooperation partner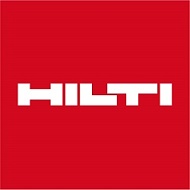 Hilti develops and manufactures technologically advanced products, systems and services that deliver superior value to the construction and energy industries. Hilti is represented in more than 120 countries and operates not only its own production plants and research and development centers, but also international technology partnerships.
Hilti stands for innovation, quality and direct customer relations. Around two thirds of the 33,000 employees worldwide work in sales and technical service. More than 280,000 customer contacts are established every day, on the basis of which new products and services are continuously developed.
The Group's strategy is to generate sustainable value through market leadership and differentiation. The overriding goal is to inspire customers anew every day and build a better future in the long term.
Hilti is convinced that entrepreneurial growth also requires personal growth, and is committed to an employee- and performance-oriented corporate culture. The values of integrity, the courage to change, teamwork and a high level of commitment form the foundation that is supported by all employees worldwide.
The Hilti Group is headquartered in Schaan, Liechtenstein, where the family business was founded in 1941 by the brothers Eugen and Martin Hilti. All shares of the Group are held by the Martin Hilti Family Trust, which ensures the long-term continuation and further development of the company.