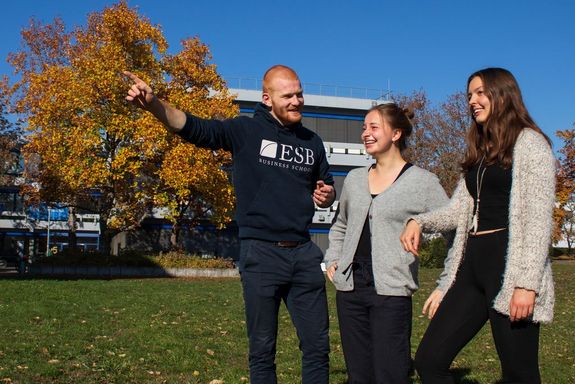 You want to enrol as a "Student for a Day" in one or more of our Bachelor's programmes? We look forward to meeting you at ESB Business School! Your student buddy will show you around the campus and you will attend a lecture together with him or her. Over lunch, you can ask any questions you have about the degree programme, ESB Business School and student life in general. See you soon at ESB!
How to become a Student for a Day
Complete the registration form below for your desired degree programme. After you have sent the form, we will contact you shortly with a proposed appointment date.