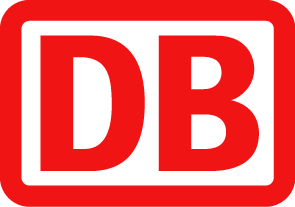 Germany needs a strong rail network, and that is why Deutsche Bahn has a fundamental concern: to bring more traffic onto the rails. With our umbrella strategy "Strong Rail" we create the conditions. We enable exchange within Europe and are therefore an important factor for understanding and cooperation on the continent. We live up to our responsibility and strengthen the railways in Germany - for the climate, for the people, for the economy and for Europe. This makes the DB Group an international provider of mobility and logistics services and operates in over 130 countries worldwide. We work every day to ensure mobility and logistics for our customers and to efficiently control and operate the associated transport networks by rail, road, water and in the air. Are you ready for new challenges and big projects? Then we are looking forward to your application.
Deutsche Bahn offers university students and graduates various ways of successfully starting their careers. You have the choice of laying the foundations for your career either while you are still studying or once you have graduated.
Programme for internships and working students at DB
If you are still studying, you can get to know Deutsche Bahn as a potential employer by becoming an intern or a working student. Your job will be to solve complex tasks and to provide your own ideas. In addition, you will have an early opportunity to start networking thanks to workshops, excursions and regular social get-togethers for interns.
You also have the option of writing your thesis with us. We support students involved in a wide range of dissertations covering Bachelor, Master or PHD students and will happily assist you in choosing your topic.
Graduate trainee programmes at DB
If you have completed your studies, you can build the foundations for your career with our graduate trainee programmes. We will prepare you for challenging tasks at Deutsche Bahn with training on and off the job.
Direct entry at DB
Alternatively, we offer graduates and young professionals direct-entry career opportunities, preparing them for a specific position from the word go. This allows you to quickly assume responsibility for interesting and demanding Projects.