PricewaterhouseCoopers GmbH Wirtschaftsprüfungsgesellschaft
Cooperation Partner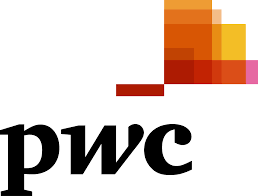 You're an analyst. An economist. An accountant. A technologist. A storyteller.
At PwC, you'll join an unexpected mix of people coming together to build trust in society and solve important problems.
Today's challenges are complex and require something more than the expected. By bringing together unexpected combinations of skills, experience and technology, we can help shape tomorrow.
We want to give you as much freedom as possible. So that you can build a career that fulfills you. Support us with your expertise in the digital transformation and help us to build trust with innovative technologies.
At PwC, we come together to address challenges in a way that drives lasting change for our clients across a variety of capabilities and industries.
We create powerful solutions to make a positive impact. Every day. Are you ready to make a difference? Let's get to work.