New additive manufacturing processes, which are conquering the markets in the course of digitisation, make it possible to manufacture customised products and to react quickly to market needs due to a high degree of adaptability. The market for 3D printers alone is growing rapidly. This growth is also accompanied by a multitude of technological solutions. 3D printing is a collective term for several technical processes for different materials (a wide variety of polymers, metals, ceramics etc.) which work according to the layer construction principle.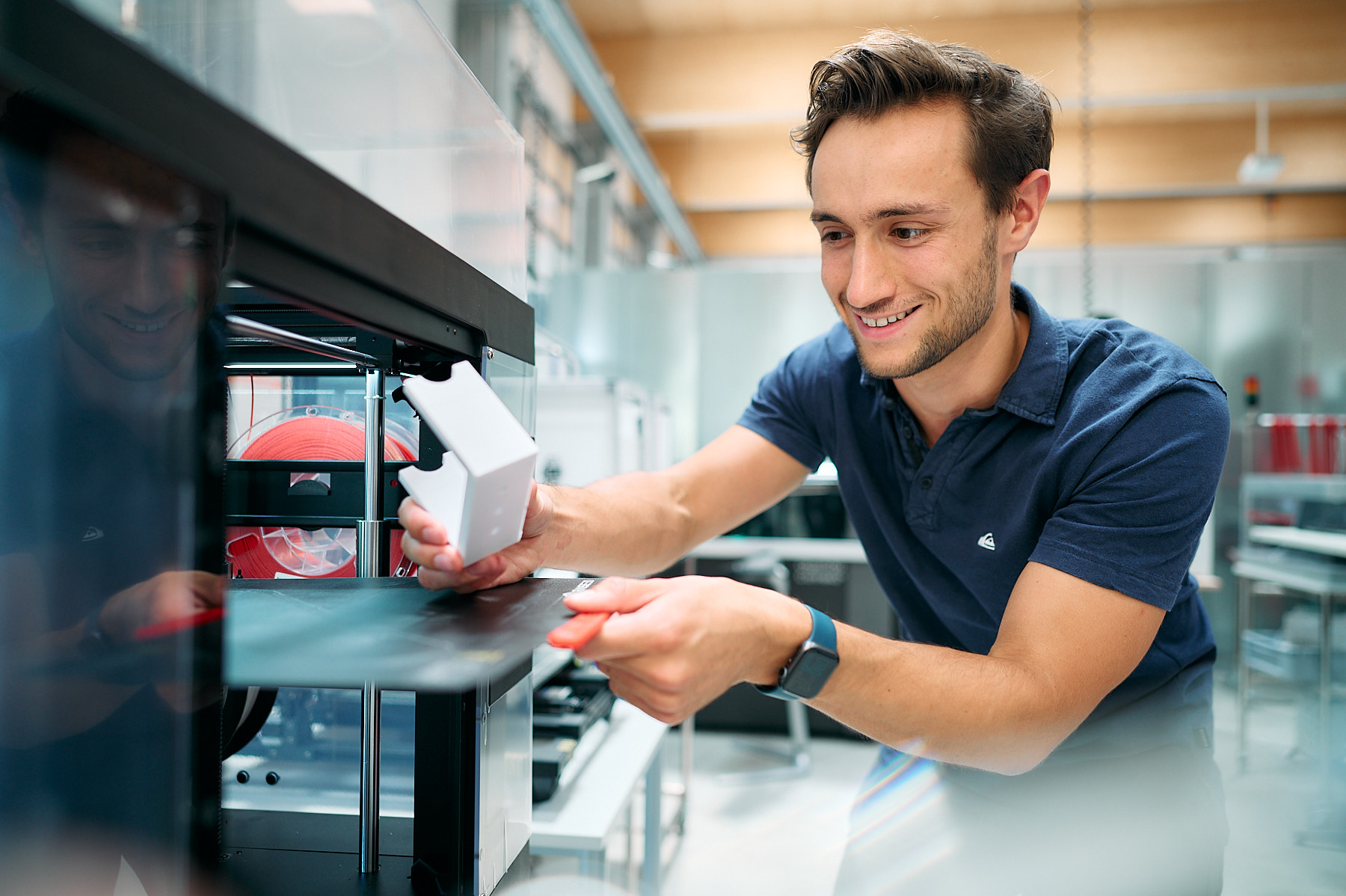 With the aim of making 3D technologies usable for companies and their customers and driving development forward, a 3D printing cluster was set up at Reutlingen University in 2017. The focus of this research initiative is to explore possible fields of application for 3D technologies, with particular attention to technical process chains, business models, application possibilities, potentials and limits.
At Werk150, Professor Vera Hummel's team is investigating the mode of action and interaction of novel additive manufacturing technologies and technical assistance systems as well as intelligent objects in production systems. In the case of gripping systems, additive manufacturing enables cost-efficient production with integrated functions that can be individually manufactured for the product to be conveyed. Tools and devices can be provided economically for adaptable production systems with small batch sizes. Innovative solutions and tools for new business models are developed in research projects. Companies from the region are invited to test innovative manufacturing processes and develop joint solutions for their challenges.
Other members of the 3D cluster are the School of Applied Chemistry with the 3D printer Nanoscribe, the School of Textile & Design with 3D printing of plastic integrated into textiles, the School of Computer Science with its expertise in 3D printing data management, and the School of Engineering, which deals with the design of additively manufactured components, among other things.
Within the framework of the 3D cluster, complementary competences of the Schools are intensified and interconnected, innovative research projects are carried out and translated into concrete, viable and sustainable applications. Thanks to the solutions developed for and with the companies in the region, the university location of Reutlingen and the entire Neckaralb innovation region will be greatly strengthened in the future.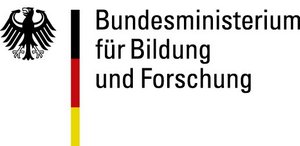 Thanks to a grant from the Federal Ministry of Education and Research, the University has been able to invest in many devices. The cross-school and cross-discipline centre of experts with extensive expertise has access to various high-performance printers on campus, which are interlinked for the research and demonstration of efficient utilisation of hybrid production facilities through collaboratively used production networks.