5G-OR
Building a 5G-enabled operating room ecosystem
The goal of the project "Building the next generation of a 5G-enabled operating theatre ecosystem to improve patient care" is to create a demonstrator for a German-French 5G application system for hospitals.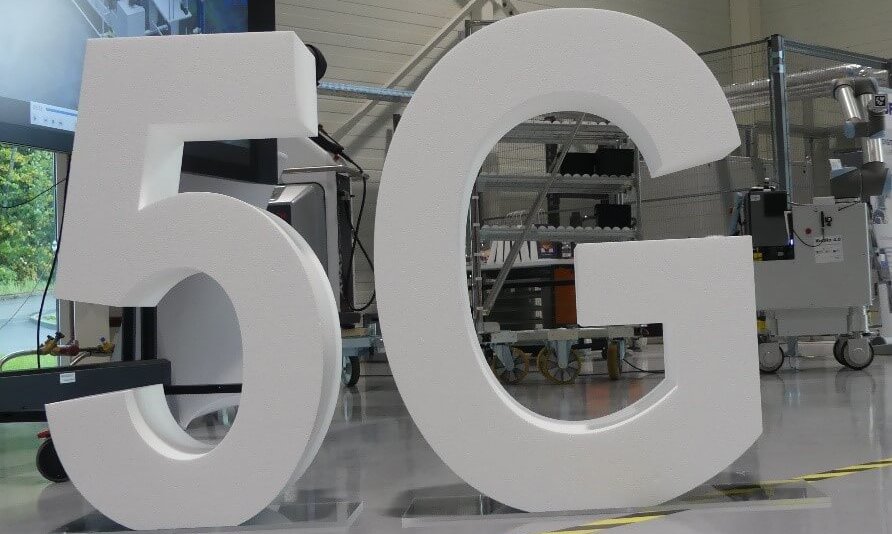 As part of the "5G-OR" project, a German-French 5G-enabled operating theatre ecosystem for hospitals will be created to improve patient care. For this purpose, different 5G applications in the operating environment are being developed, which will be deployed on an interoperable basis in German and French facilities and validated in a realistic clinical environment. The overall objective is to demonstrate the added value of a private 5G ecosystem in the healthcare sector.
The deployment of assistance systems is one of the crucial elements in supporting healthcare professionals. Autonomously navigating driverless transport systems can provide equipment and consumables required for operations and take care of time-consuming or time-critical logistics. In the operating theatre, mobile assistants can take on relieving and supporting duties and thus contribute to improving patient treatment and safety in the operating theatre.
Robots have long been used in many commercial enterprises for the provision of parts - also by the project and research partners of ESB Business School. The Werk150 team makes use of this experience and adapts proven technologies to the particularly sensitive environment of a hospital setting.
Werk150's private 5G standalone network, installed in 2020, will be used as a test environment.
"I am looking forward to intensive German-French cooperation. It is an important element for advancing the economy with state-of-the-art technologies. The selected consortia will make significant progress in the field of private 5G networks. We are thus taking another big step towards digital sovereignty in 5G in Europe. And it also shows: we don't just want to introduce the latest mobile standards, we want to help shape them."

Robert Habeck,

Federal Minister of Economic Affairs and Climate Protection
Our project partners in Germany