KollRo 4.0
Collaborative tugger train 4.0
The aim of the project is to develop a collaborative tugger train to automate production logistics.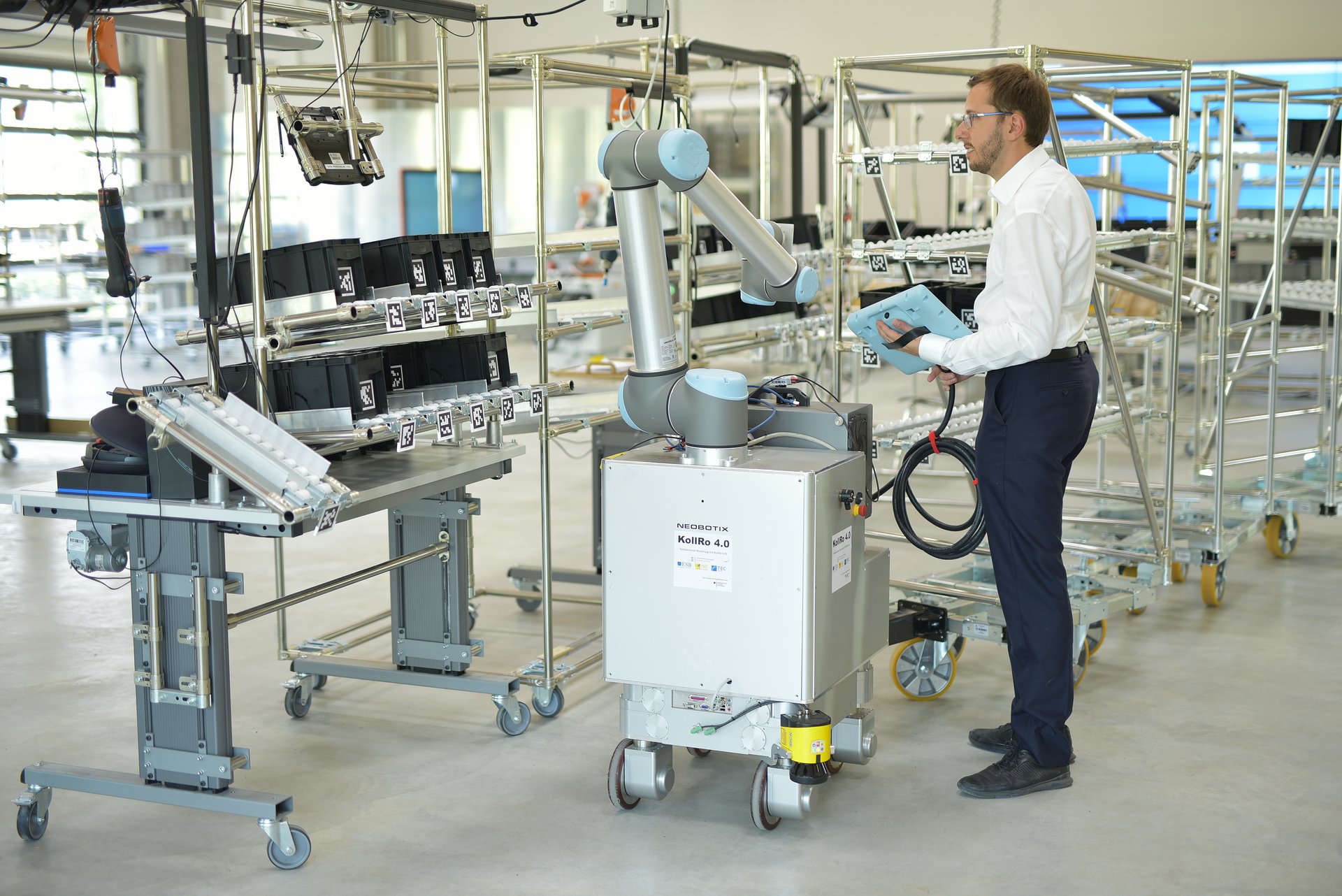 Project duration: October 2016 to September 2019
The research project is being carried out on an interdisciplinary basis by the Schools of Engineering, Computer Science and ESB Business School at Reutlingen University.

The aim of the project is to develop a collaborative tugger train to automate production logistics. Nowadays, material supply activities are in most cases still carried out manually. Withing these processes, tugger trains have become widespread due to their high loading capacity and safe operation. The loading of the trains as well as the unloading at the installation points are carried out manually. Automation of these processes offers enormous potential against the background of demographic development as well as for economic and ergonomic reasons. The collaborative tugger train to be developed here consists of an autonomously operating tugging vehicle including a manipulator and gripping system for small load carriers. It will be equipped with sensor technology to cope with a selection of objects to be handled as well as the unstructured environment. To be autonomous and safe, the collaborative tugger must be designed as an intelligent system with a high degree of flexibility. A system will be developed that is capable of interactive human-robot collaboration. In addition to integrated safety and assistance systems, BV algorithms for uncontrolled environments are necessary for this. Further, machine learning methods will be integrated and perception functionalities for localisation and navigation will be developed.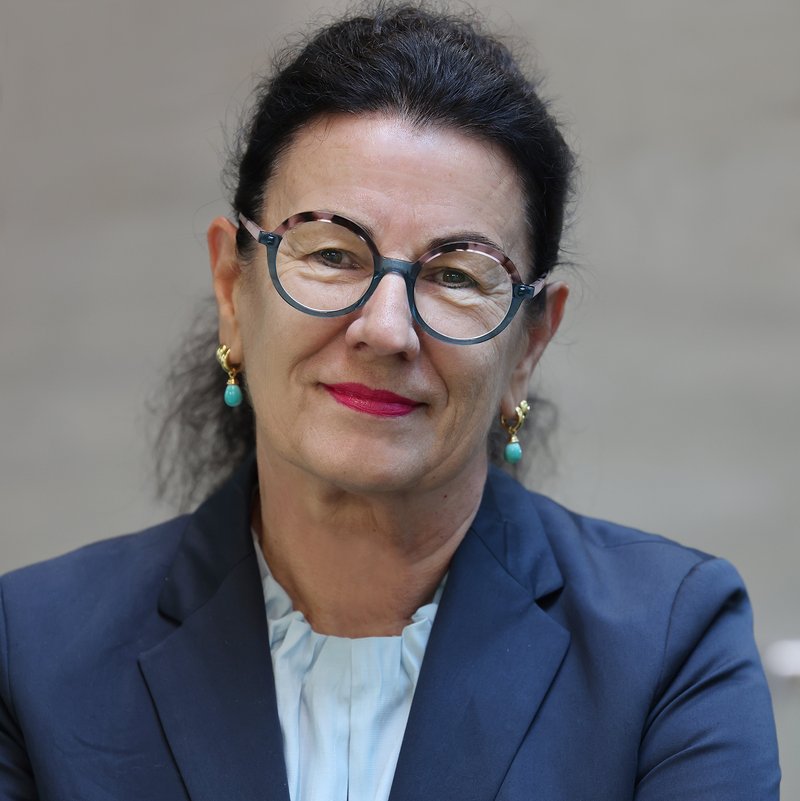 Logistics Network Planning and Design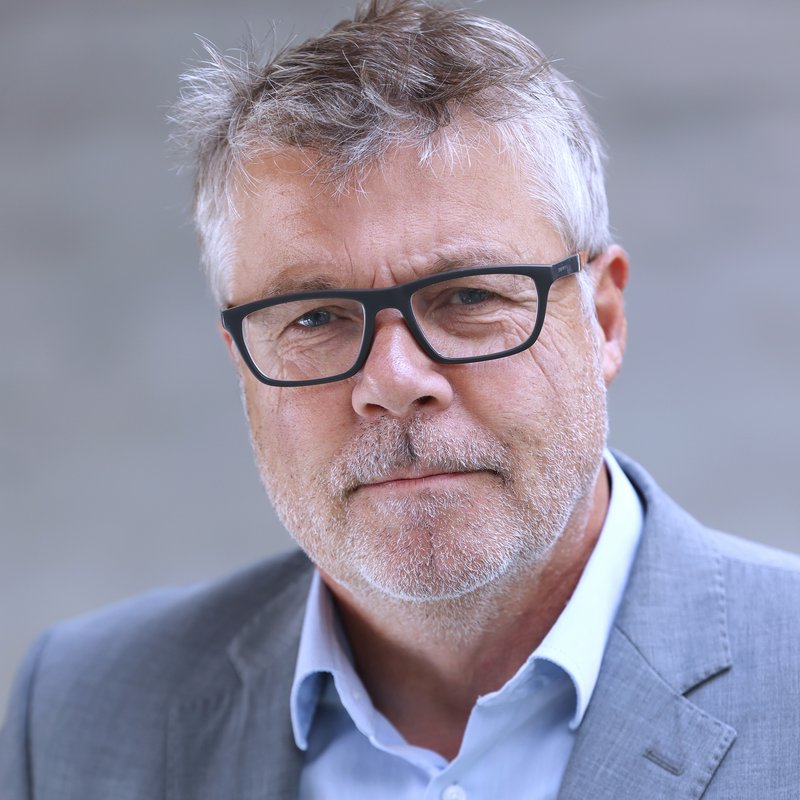 Logistics, Material Flow Design, Operations Research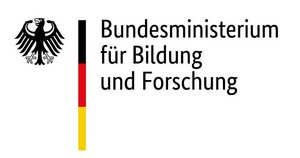 Within the framework of the programme "Research at Universities of Applied Sciences with Companies (FHprofUnt)", the Federal Ministry of Education and Research (BMBF), together with partners from industry, is funding the research project Collaborative Tugger Train 4.0 (KollRo 4.0).