Werk150
Learning, research and development environment - ESB Business School's factory
Werk150 was founded in 2013 under the name "ESB Logistics Learning Factory" as an on-campus learning and research environment. Meanwhile, ESB Business School's factory on the campus of Reutlingen University has its own building with a total of 800 square metres shop floor with state-of-the-art infrastructure for research, development as well as training and further education.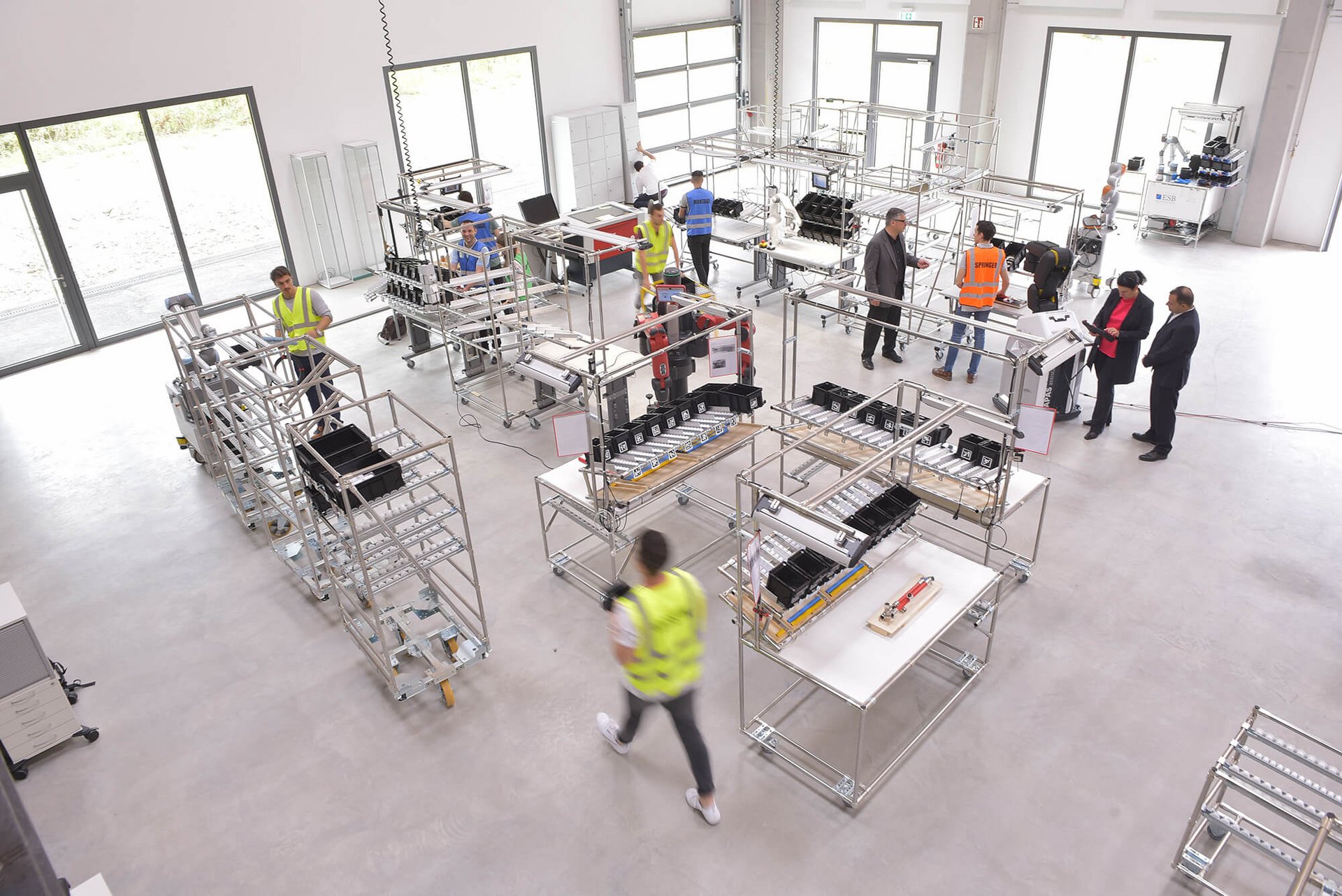 ESB Business School's Werk150 is a realistic learning, development and research environment.

Current issues in applied research are dealt with here and new methods, tools, future technologies and control methods for smart, adaptable work and logistics systems are developed and tested. The results of applied research are continuously integrated in the teaching material.
Werk150 is a good example of a smart production company with its entire value chain and a changing product and service portfolio. In particular, processes in the areas of product and work system engineering, incoming goods, warehousing, order picking, production assembly and additive manufacturing as well as distribution are modelled and regarded as an integrated whole.
In Werk150, the requirements and influences of Industry 4.0 / Industry 5.0 are researched and conveyed in a practice-oriented manner in teaching and further education. It has a digital twin, which is connected to the real factory by means of information and communication technologies. This means that both products and their production can be planned and simulated virtually, production can be controlled digitally and the status and location of orders, workpieces and resources can be monitored in real time.
In Werk150 we research, design and demonstrate:
Industry 4.0 potentials
Cloud-based tools for service-oriented collaborative engineering
Methods and tools for the planning and realisation of sustainable factories, production systems and warehouses
Solutions for the cost-optimised design of logistical supply at the strategic (location and production strategies), tactical (adaptability and robustness) and operative (dynamics and flexibility) level
IT solutions for automated control
Hybrid work and production systems
Smart automation solutions in logistics
Innovative smart assistance systems
Smart maintenance
Approaches for the circular economy
Blockchain solutions in the supply chain
Solutions with 5G campus networks in production and logistics (Werk150 has a full 5G standalone campus network)
The results of applied research are continuously integrated into the teaching material.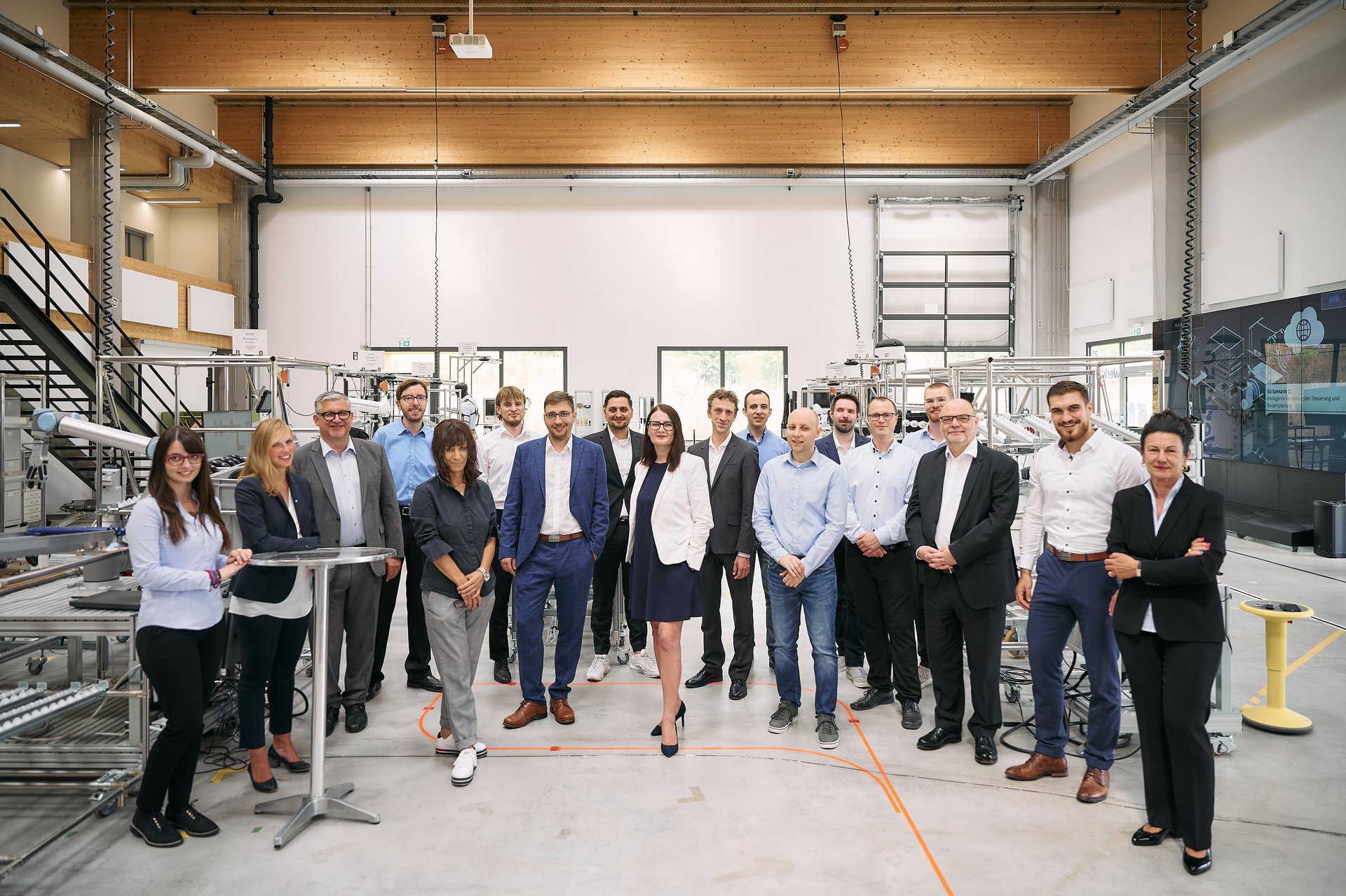 Without application science is just philosophy!
Werk150 is a research institution of Reutlingen University. As a non-profit organisation, it supports small and medium-sized enterprises (SMEs) in the implementation of innovation and research projects. The ESB Business School factory does not pursue any commercial aims or economic interests. Projects are publicly funded or privately realised on a cost recovery basis.
Our task as an applied research institution is to transfer new developments and innovations from science into applications and thus to sustainably support SMEs in their innovation potential.
Werk150's activities to support local SMEs include:
Developing new products and applications using Werk150's state-of-the-art infrastructure under real test conditions.
Research and realisation of new business models through feasibility studies and workshops.
Prototypical implementation and tests of project ideas with the support of highly qualified staff.
Providing objective advice as independent scientists, as well as low-risk and low-threshold access to new technologies and infrastructures.
Through research projects, Werk150 supports companies in their digital transformation.
Infrastructure
The on-campus learning and research environment is equipped with the following infrastructure:
The old name didn't really fit: after all, we don't only teach here, we also research and develop. In addition, the factory has long since ceased to be just a logistics company, but a production company. Logistics is only one part of the complete production process. A "Werk/factory" encompasses both, production and logistics. and it not only describes a technical plant but also stands for the product of creative work.

Prof. Dr.-Ing. Vera Hummel
Incidentally, the 150 in the name stands for the address - the campus of Reutlingen University is at Alteburgstrasse 150 - but also for more than 150 years of experience in education and research on the site of Reutlingen University.

Prof. Dr. techn. Daniel Palm
Teaching in Werk150
Studying in Werk150 means applying one's knowledge and understanding the overall system in a real digital and factory environment. How do we design the individual elements of a production and logistics system, what potentials do new technologies have, how do decisions in one area affect other areas. In Werk150, classical learning methods are used in combination with self-controlled, action-oriented learning methods.
In the bachelor's degree programme Internationales Wirtschaftsingenieurwesen - Operations, students at Werk150 are taught to understand and experience future-oriented concepts such as digital planning, Industry 4.0, automatic control, digital twin, human-robot collaboration, 3D printing or machine learning in the form of lectures and interdisciplinary seminars.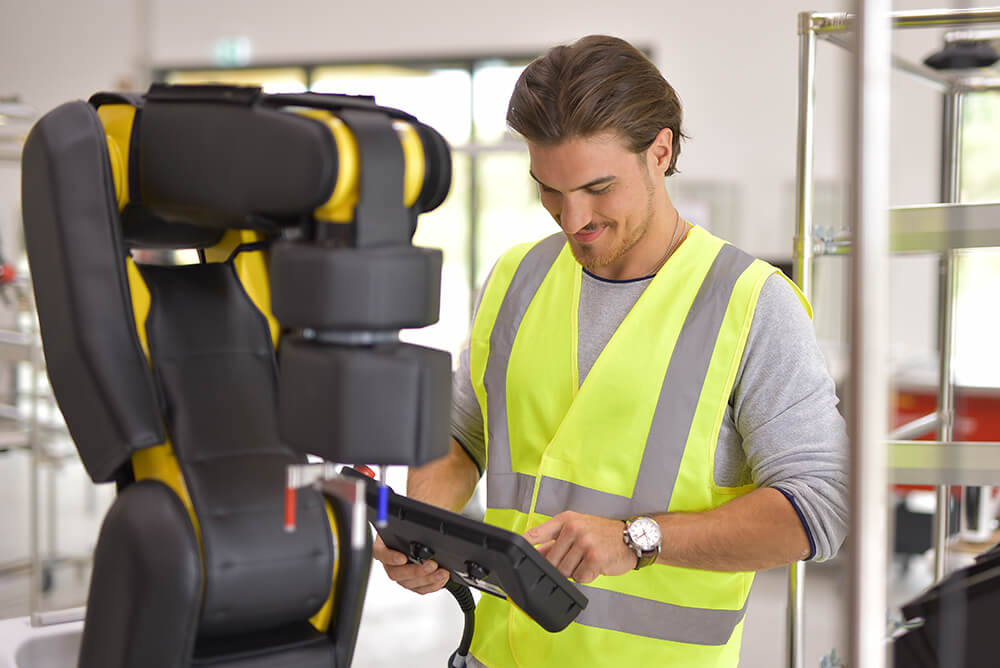 Master's students in the Operations Management study programme have access to Werk150 as a learning and testing environment in the context of interdisciplinary semester projects on two or three days a week over a period of 15 semester weeks as well as for the lecture in Smart Factory and Logistics.
Research Master's students in the double degree programme Digital Industrial Management and Engineering (DIME) in cooperation with Stellenbosch University (South Africa) and Purdue University (USA) use the facility as a research and validation environment in their research work as well as the lecture Digital Factory and Logistics.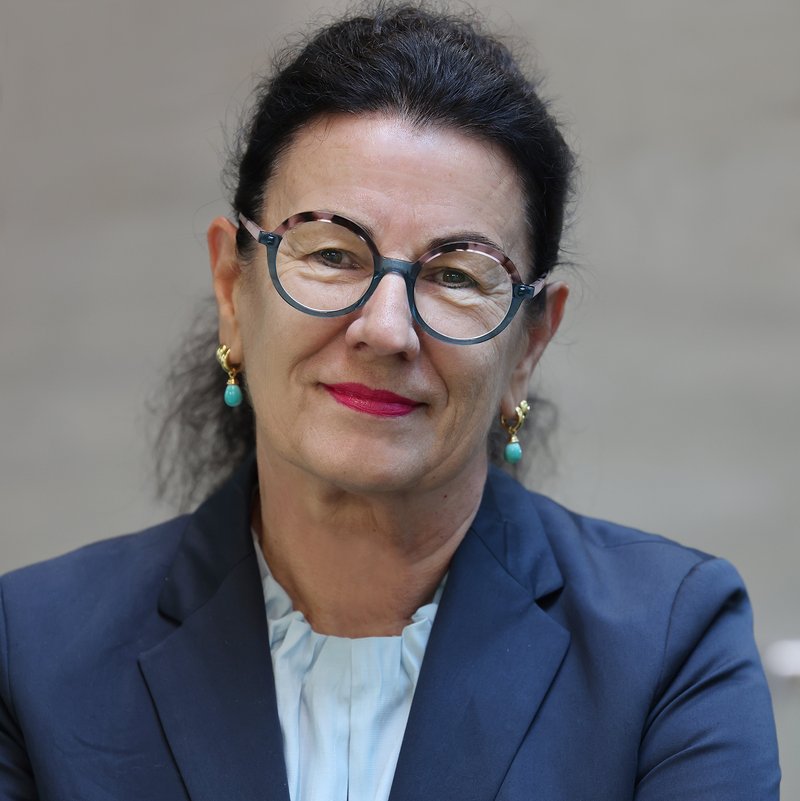 Logistics Network Planning and Design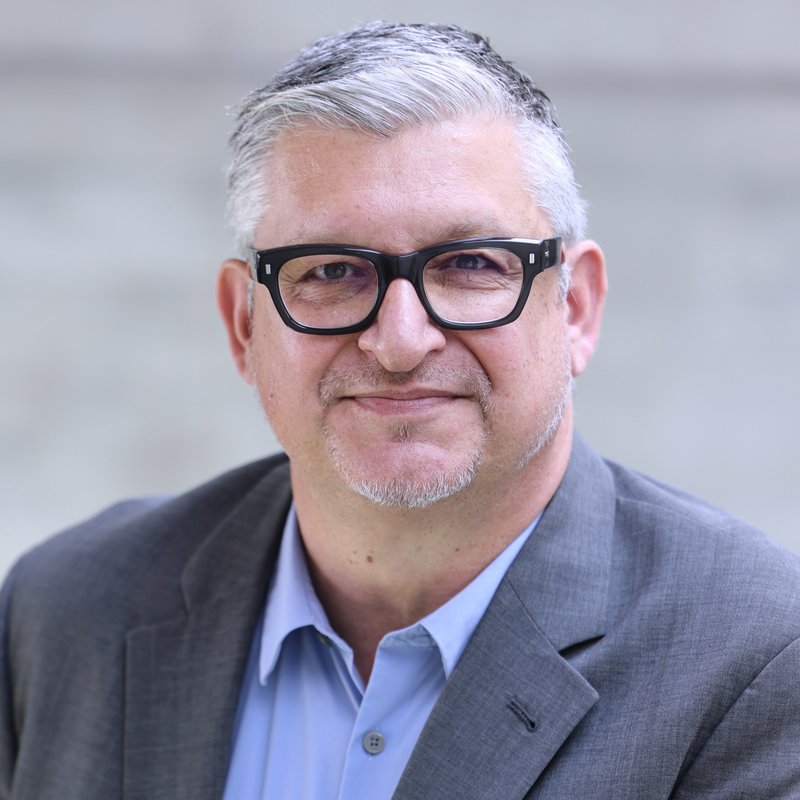 Logistics Management - Supply Planning