GEN-I 4.0
Business development for Industry 4.0
Through the topic of Industry 4.0, value creation processes in Germany have the chance of a fundamental technological transformation. However, its realisation requires the commitment of each individual company to develop its own potential.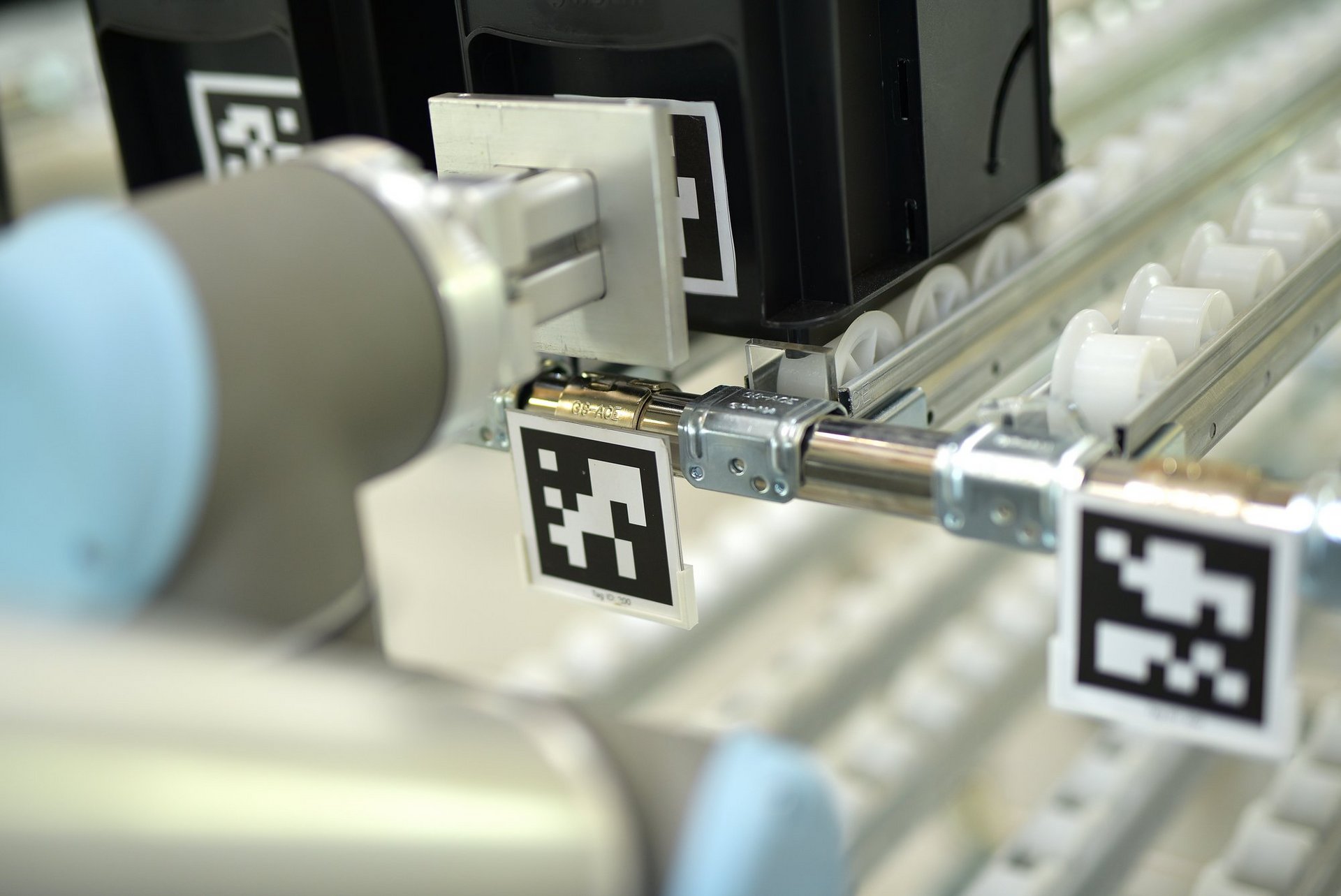 New approaches of Industry 4.0 are often barely evaluated, let alone proven, so that small and medium-sized companies (SMEs) in particular have difficulties in realistically assessing the opportunities and risks. They therefore run the risk of waiting too long before migrating towards Industry 4.0, not pursuing a holistic concept or not addressing possible changes to the business model in a structured manner.
Through GEN-I 4.0, the knowledge needed to evaluate and select new approaches is gained and concretised through national and international analyses and interviews. Together with the project partners' know-how about Industry 4.0 and business model development, it flows into two software tools. This provides SMEs with online and self-assessment:
an assessment of the potential of Industry 4.0 for their individual business model
a structured, concrete path to development
a risk analysis
The users of the tools will be informed and networked through a newly developed Web 2.0 platform and continuous transfer events. Ultimately, they also benefit from a coaching programme that supports them in implementing the assessment results.
Framework conditions, project goals and project results
Study "Business Models for Industry 4.0"
How can the regional economy develop digital business models for itself in a methodical, beneficial and targeted way? A study conducted by ESB Business School at Reutlingen University provides initial answer to this question. On behalf of the Baden-Württemberg Foundation, the project "Business Models for Industry 4.0" conducted around two years of research together with the Fraunhofer Institute for Industrial Engineering. The resuslts provide smaller companies in particular with assistance in the further development of their business models.
Events and activities
As part of GEN-I 4.0, the Fraunhofer IAO and ESB Business School regularly organise events in Stuttgart and Reutlingen. These are funded by the Baden-Württemberg Foundation.
The research project is being carried out at two research institutions that are already cooperating intensively and successfully in various respects.
The Training and Research Centre Added Value and Logistics Systems (WLS) at ESB Business School heads and coordinates the project. The WLS deals with interdisciplinary problems at the interface of people, technology and organisation in future-oriented work and logistics systems and develops both technical solutions and valid methods while constantly ensuring industrial relevance and transferability.
The Fraunhofer Institute for Industrial Engineering IAO acts as the project partner. The institute is established in research on measuring and improving innovative capacity, trend research and research into the concrete effects of trends on companies and society. With regard to innovation management, Fraunhofer IAO is particularly concerned with the conception and implementation of business models to realise and sustainably ensure the economic success of technological innovations.