Digitisation, sustainability and changing values are transforming organisations and the world of work as well as their significance in society. Companies have to face the question of how to shape working environments and leadership for the future. The new format ESB Management Dialogue addresses relevant questions around the sustainable management of current transformations within the framework of a series of events.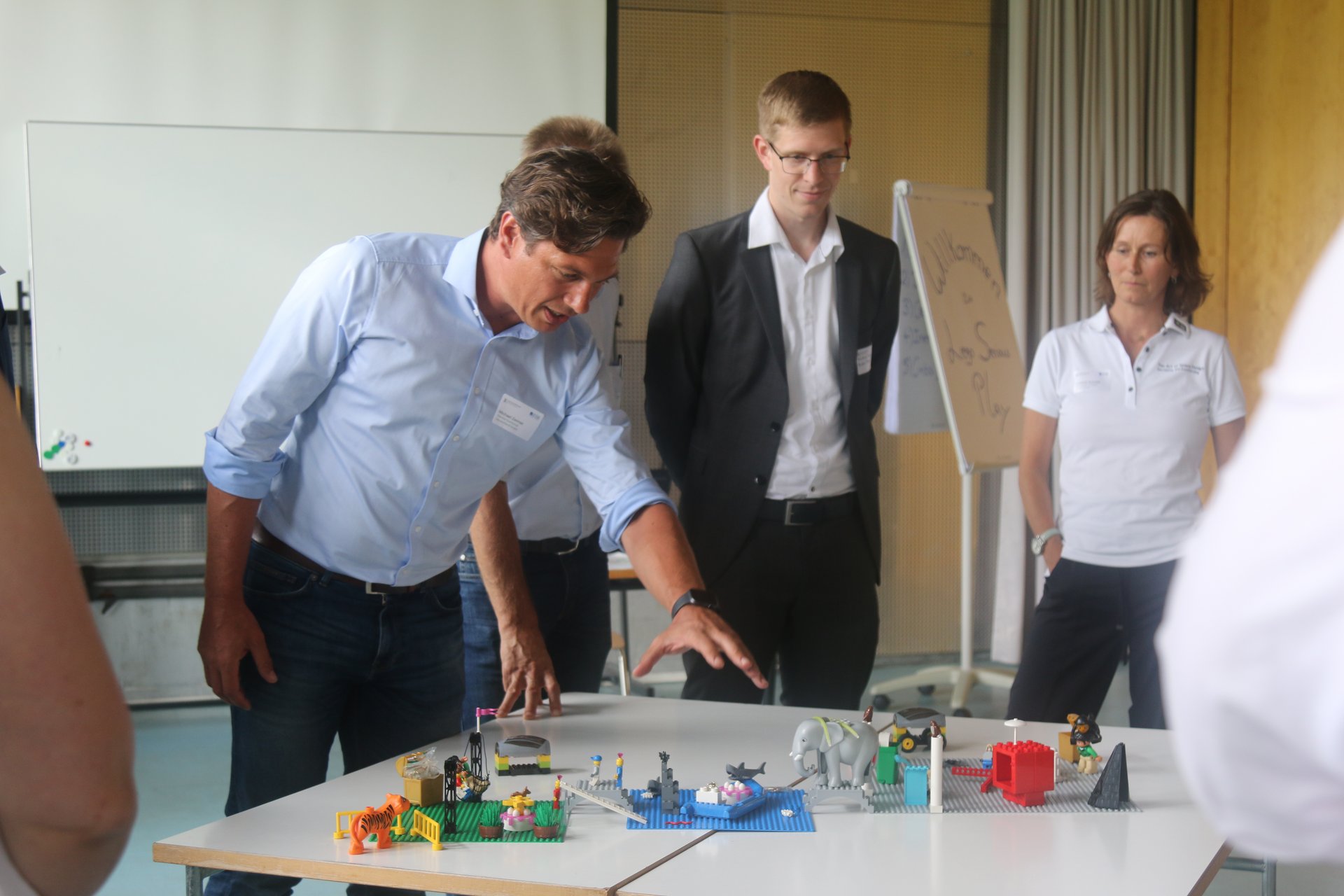 Within the framework of the ESB Management Dialogue, academics communicate practice-relevant findings from management research. Experts from the business world report on their concrete experiences and approaches to solutions. The ESB Management Dialogue also offers an opportunity to network - an important prerequisite for managing transformations in a sustainable way.
ESB Managementdialogue 2021
Stability and Change in Organisations: Dealing with dynamics in a sustainable way
Developments such as the Corona pandemic and the digital transformation illustrate that organisations must constantly change. During the pandemic, in particular, many experienced the change as "disruptive" - a characterisation of change often borrowed from the discussion on digital transformation. The dynamic changes need to be actively shaped in the companies - and at the same time offer appropriate stability and orientation for the individuals and their work (with each other). The third ESB Management Dialogue addresses the critical balance between dynamic and stability in sustainable organisations. Topics are in particular:
How does the tension between dynamics and stability manifest itself?

How much change and how much stability do sustainable organisations need?

How can the tension between stability and change be addressed in corporate practice?
Academics provide insights from practice-oriented research and experienced practitioners report on their experiences and approaches to solutions. The ESB Management Dialogue also offers an opportunity to network - an important prerequisite for managing future changes.
The ESB Management Dialogue takes place in cooperation with the initiative "sustainable leadership e.V." and the "Knowledge Foundation" of Reutlingen University.
Speakers
Torsten Groth
Consultant & Trainer (incl. Simon, Weber & Friends GmbH)
New Organizing: How can agility, holacracy and Co. be introduced?
Dr. Felix von Helden
Institute for Innovation and Change Methodologies (IICM) GmbH München
Shaping Transformation – shaping corporate culture in a dynamic environment
Christoph Kübel
Former Managing Director and Industrial Relations Director of Robert Bosch GmbH; shareholder and member of the Board of Trustees of the Robert Bosch Foundation
Leadership and cooperation in times of change
Uta Loreck
AOK Baden-Württemberg
Really strong! – With the focus on strengths through turbulent times
Prof. Dr. Birgit Renzl
University of Stuttgart, Chair of General Business Administration and Organisation
Stability and Change in Ambidextrous Organisations - Agility needs stable processes
Your contact persons
ESB Managementdialog 2021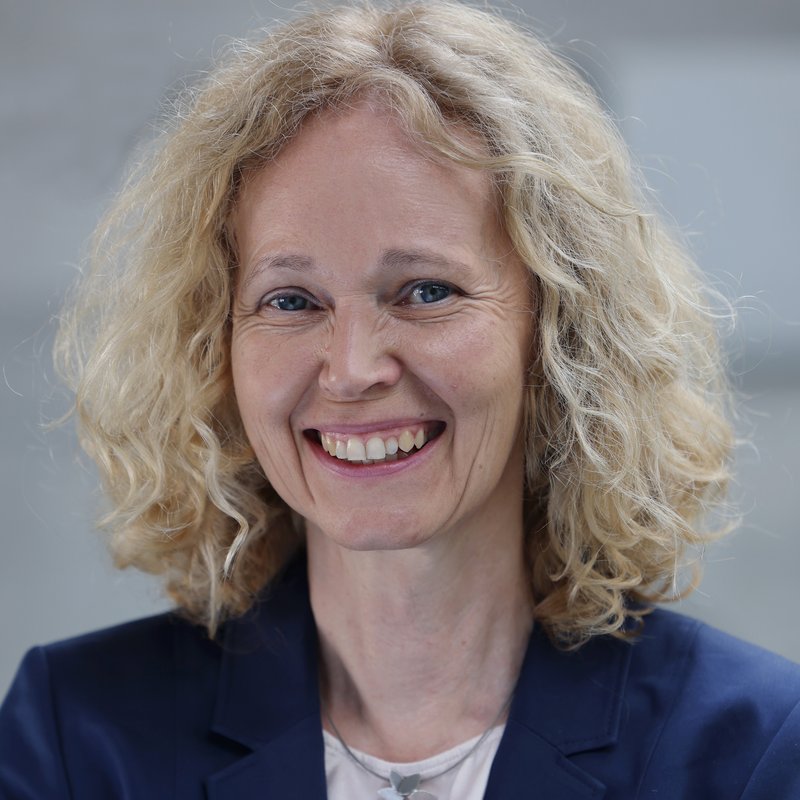 Human Resources, Organisational Behaviour and Leadership
ESB Managementdialogue 2020
Climate change and organisational change: Food for thought and strategies for ambitious action
Tackling the climate crisis is the task of all managers! Therefore, take part virtually in the 2nd ESB Management Dialogue on 26 June, 2020. Within the framework of the virtual conference, learn about strategies that can really make a difference. Scientists will share practice-relevant findings from climate and management research, and experts from the business world will report on concrete experiences in formulating, measuring and communicating ambitious climate goals. The ESB Management Dialogue also enables networking - an important prerequisite for effectively countering climate change.
Speakers
Prof. Dr. Werner Aeschbach
Institute for Environmental Physics, University of Heidelberg
(Climate) Change Is Coming

The Corona crisis shows how important scientific information and scenarios can be. Climate science has been warning for decades about climate change, which is meanwhile well underway. To continue to ignore their warnings would be foolish. Greta Thunberg exposed the "business as usual" option as an illusion: "Change is coming, whether you like it or not".
The physical principles of the greenhouse effect have been established for almost 200 years, the warming effect of CO2 from fossil fuels was first estimated over 120 years ago. For more than 60 years, the increase in CO2 has been proven by measurements and for at least 40 years global warming has been clearly visible in various observations. The consequences in the form of heat waves, droughts, forest fires, extreme storms and floods, sea-level rise and much more besides can no longer be ignored. The goals of the Paris Climate Agreement can only be achieved with a rapid decarbonisation of the entire energy system and a general transformation to a sustainable economy.
Prof. Dr. Werner Aeschbach researches and teaches at the Institute for Environmental Physics at Heidelberg University.
Prof. Dr. Florian Kapmeier
ESB Business School and contact person for Climate Interactive in Germany
Climate crisis: Searching for solutions, economic and political options after Covid- 19 with En-ROADS
How can we rebuild the economy after the Covid-19 crisis to cope with the climate crisis, and what investments, business and policy decisions are needed to do so?
In this interactive workshop, we will jointly develop a "below 2°C scenario" for which we test different policy and action levers using En-ROADS. We use En-ROADS to examine the consequences on energy use, consumption, economic growth, land use and other climate areas.
Climate Interactive & MIT Sloan's interactive climate simulation model En-ROADS is embedded in the best science and allows users to improve their knowledge of energy, land use and climate dynamics for effective decision-making and thus for learning for themselves.
Katarin Wagner
Head of Corporate Sustainability, HSBC Germany
Climate risks in the financial sector - a practical experience report

Climate change poses profound challenges to our society. The expectations from politicians, central banks and regulators is that institutions adequately consider these risks in their business strategy, governance, risk management, lending process and reporting. Therefore, banks should review their existing procedures and processes in this area and adapt them accordingly where necessary.
The presentation gives an overview of how climate and environmental risks are now understood as a risk driver HSBC, affecting the known types of risk (credit, market price, operational risks, etc.). A distinction is made between physical and transitory risks. In addition, the integration of the medium and longer-term effects of climate change into the existing risk management world is also addressed.
Katarin Wagner is Head of Corporate Sustainability at HSBC Germany.
Bettina Roth
Head of Quality Management and CSR Supply Chain, Vaude GmbH & Co. KG
Climate-neutral management - active climate protection?
In order to protect the climate and save humanity from a serious change in the foundations of life on earth, business and society must become climate neutral.
A practical experience report by climate-neutral company on the necessary organisational and entrepreneurial change.
Bettina Roth is Head of Quality Management and CSR Supply Chain at VAUDE GmbH & Co. KG, winner of the German Sustainability Award 2015, category "Germany's most sustainable brands".
Michael Hetzer
elobau GmbH & Co. KG
10 years of climate neutrality and sustainability at elobau
In this presentation, I will look back on 10 years of sustainability at elobau and how we have managed to become climate-neutral right down to the production level in just one year. In addition, I will also give an outlook on the current topics we are dealing with.
Michael Hetzer is Managing Director of elobau GmbH & Co. KG, German Sustainability Award 2016, Top 5, category "Germany's most sustainable medium-sized companies".
Hannah Helmke
Managing Director Right.Based on Science
What is the temperature of a business and how can it be reduced to a healthy <2°C? An economic climate impact analysis
Climate impact analyses are necessary to make the contribution of human activities to climate change tangible and to derive appropriate mitigation strategies. As global warming is increasingly becoming an economic reality, robust impact measurement tools are particularly important. The science-based X-Degree Compatibility (XDC) model by right.based on science calculates the contribution of an economic unit, be it a company or an entire portfolio, to global warming by considering different scenarios. The result answers the question by how much °C the earth would warm up by 2050 if every company were to operate as emissions-intensively as the one under consideration. The analysis helps companies to better steer their activities towards a <2°C world.
In her presentation, Ms Helmke will explain more about the Climate Impact Analysis using the XDC model and discuss different use cases. In addition, the "right.open" project will be presented: here, the code of the XDC model is shared with scientists to enable an open technical discussion of the model.
Hannah Helmke is Managing Director of right.based on science and winner of the Next Economy Award in the category "Change".
Your contact persons
ESB Managementdialog 2020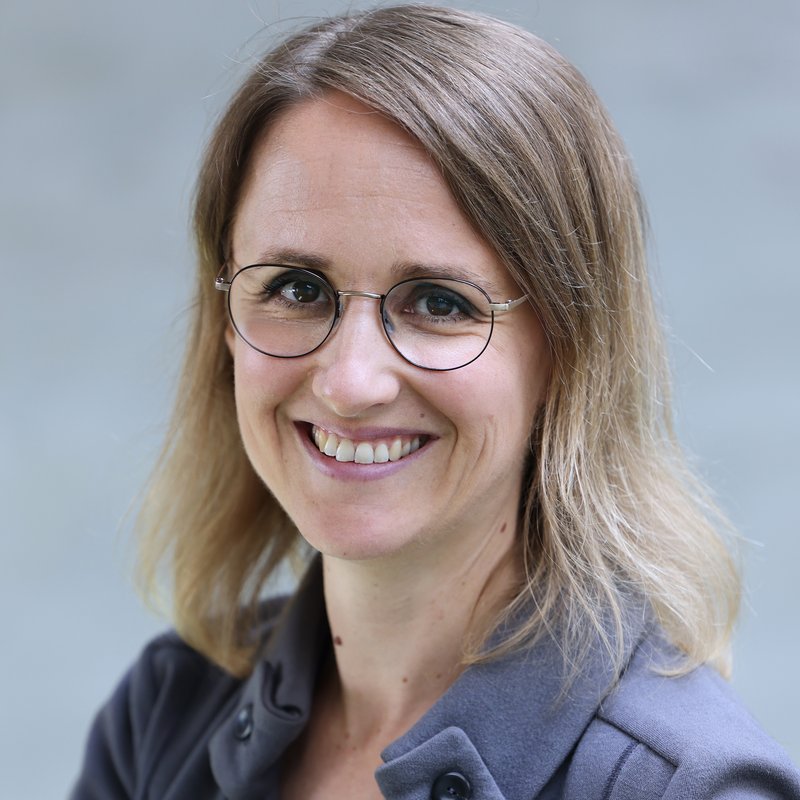 Corporate Governance and Corporate Social Responsibility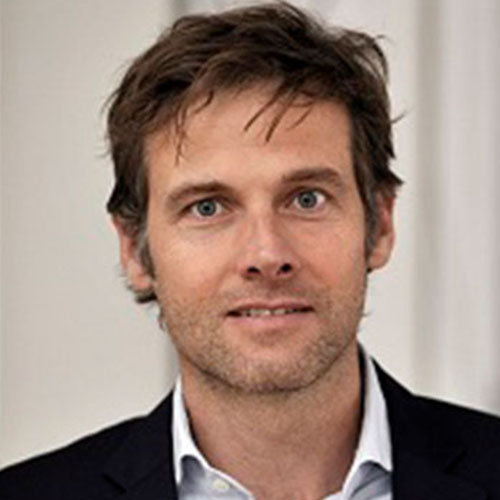 General Business Administration, particularly Strategy and International Project Management
ESB Managementdialogue 2019
Leading and working in the digital world of work
The first ESB Management Dialogue on 19 July 2019 attracted over one hundred executives, HR managers and scientists to the campus at Reutlingen University. In lectures and workshops, the participants discussed the topic of "Leading and working in the digital world of work" with experts from business and science :
Artificial Intelligence and the Future of Work (Hans-Joachim Köppen, IBM, Technical Leader IoT and Industry 4.0)

Digitisation and Work (working title) (Elke Reichart, Chief Digital Officer, Tui Group)

Why make it simple when it can be complicated? Managing the digital transformation in the world of work (Prof. Dr. Stephan Kaiser, Professor of Human Resource Management and Organisation, University of the Federal Armed Forces Munich)

Experimenting with the work of the future: Dealing with complexity with experimental spaces (Frank Böhringer, Head of Human Resource Concepts and Strategy, AOK Baden-Württemberg, Member of the Board of Das Demographie Netzwerk (ddn) e.V.)

Digital transformation at Bosch: Acceleration not without cultural change! (Katja Bohnert, Director Leadership & Collaboration, Member of the Bosch Culture Crew, Robert Bosch GmbH)

Leading in digital working environments: An interactive workshop with LEGO Serious Play (Dr. Daniel Thiemann, BMBF research project DigiTrain 4.0 & Prof. Petra Kneip, Professor of Human Resource Management, ESB Business School)

How agile are the Federal Armed Forces - and what can business learn from them? (Matthias Lutze, University of the Federal Armed Forces Munich)
The new event format was hosted by the research group "Work, Organisation & Society" of ESB Business School at Reutlingen University together with the Initiative Sustainable Leadership (IZF) and the research project "DigiTrain 4.0", which is funded by the Federal Ministry of Education and Research (BMBF).
Your contact persons
ESB Managementdialog 2019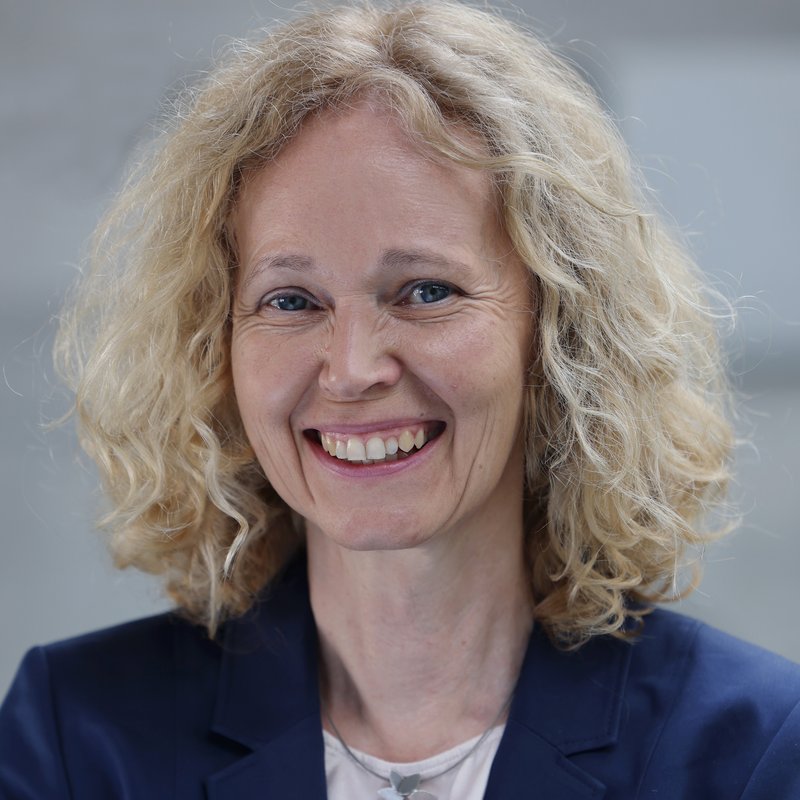 Human Resources, Organisational Behaviour and Leadership