In order to support small and medium-sized enterprises (SMEs) in the digitisation and implementation of smart systems, the project Business Transformation towards Digitisation and Smart Systems (BITTMAS) has been launched.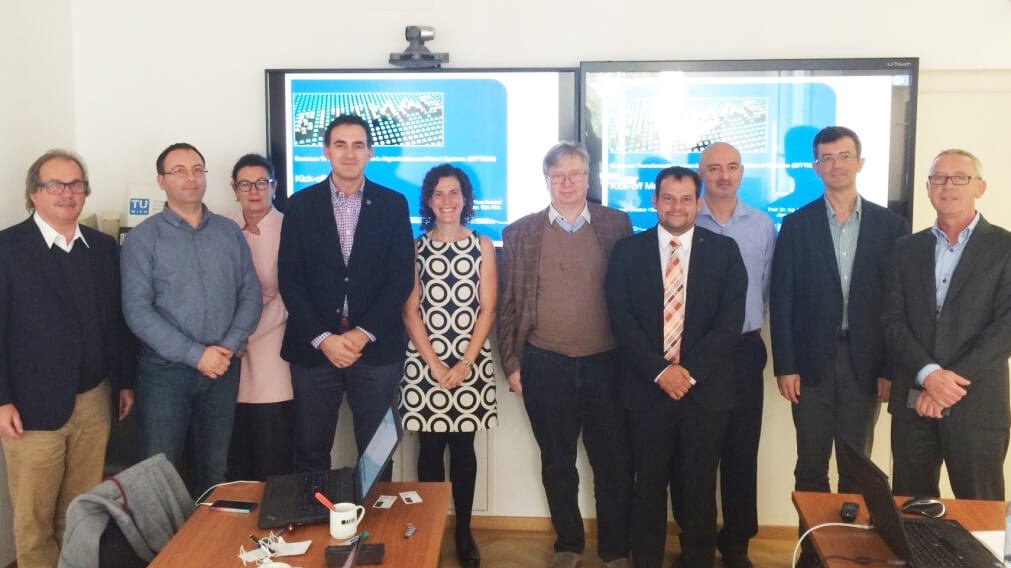 Project aims
The main objective of BITTMAS is to develop a user-oriented approach for trainers, staff and managers of SMEs. This is to be driven through web-based training modules, a self-assessment tool for potential analysis, the creation of a roadmap and a catalogue of measures, as well as autonomous planning and implementation of improvements.
The BITTMAS Release Candidate, consisting of a web-based open-source library, the self-assessment tool for potential analysis and training as well as coaching modules, expands the range of high-quality learning opportunities for adults and strengthens the core competencies in training curricula.
The aim of BITTMAS is:
to develop ways to efficiently provide information, new methods and solutions
to gather knowledge and experience centrally to enable companies to access new technologies, processes and structures
to support companies in evaluating new tools with regard to their potential for improvement and to be able to revise their company models if necessary
A roadmap will be developed and made available for planning and implementing measures. In addition, BITTMAS wants to provide impulses for vocational training in companies as well as for the training of employees and management through new training methods.
Framework conditions
New business models influenced by the factors of the "digital revolution" show great potential in terms of improved efficiency and increased productivity.
The following factors play a role here, among others:
Growing availability of emerging information and communication technologies and their simultaneous dissemination in industrial enterprises.
The goal of continuous, fully networked and virtualised units inside and outside the company.
Holistic value chains within the "Internet of Things" (IoT).
However, in order to add value through the IoT and seize the opportunity for technological change, strong participation from the corporate side is needed, taking into account the respective potential. Many new approaches are still poorly validated and their potential impact unproven. The transformation to digital intelligent systems is not a one-off activity, but an ongoing process that can be described as a lifelong learning process for companies.
In contrast to large companies with corresponding financial and human resources, SMEs often do not have the same opportunities and thus lack competences in terms of experience, overview and knowledge of new technologies, methods, approaches and interactions as well as their potentials and risks. SMEs run the risk of waiting to long to integrate smart systems and digitisation. In other cases, they do not take a holistic approach to operational improvements or possible influences on their business model.
Project period: 01.09.2016 - 21.08.2019
Project duration: 3 years

Intellectual Output 1:
April 2017 - BITTMAS Information Library for SMEs
Intellectual Output 2:
September 2017 - BITTMAS Digital Transformation Methodology
Intellectual Output 3:
December 2017 - BITTMAS Training Modules
Intellectual Output 4:
August 2018 - BITTMAS Solution Prototype
Intellectual Output 5:
August 2019 – Validated BITTMAS Release Candidate
The project consortium consists of the following partners:
Associated partner: