Open Day at ESB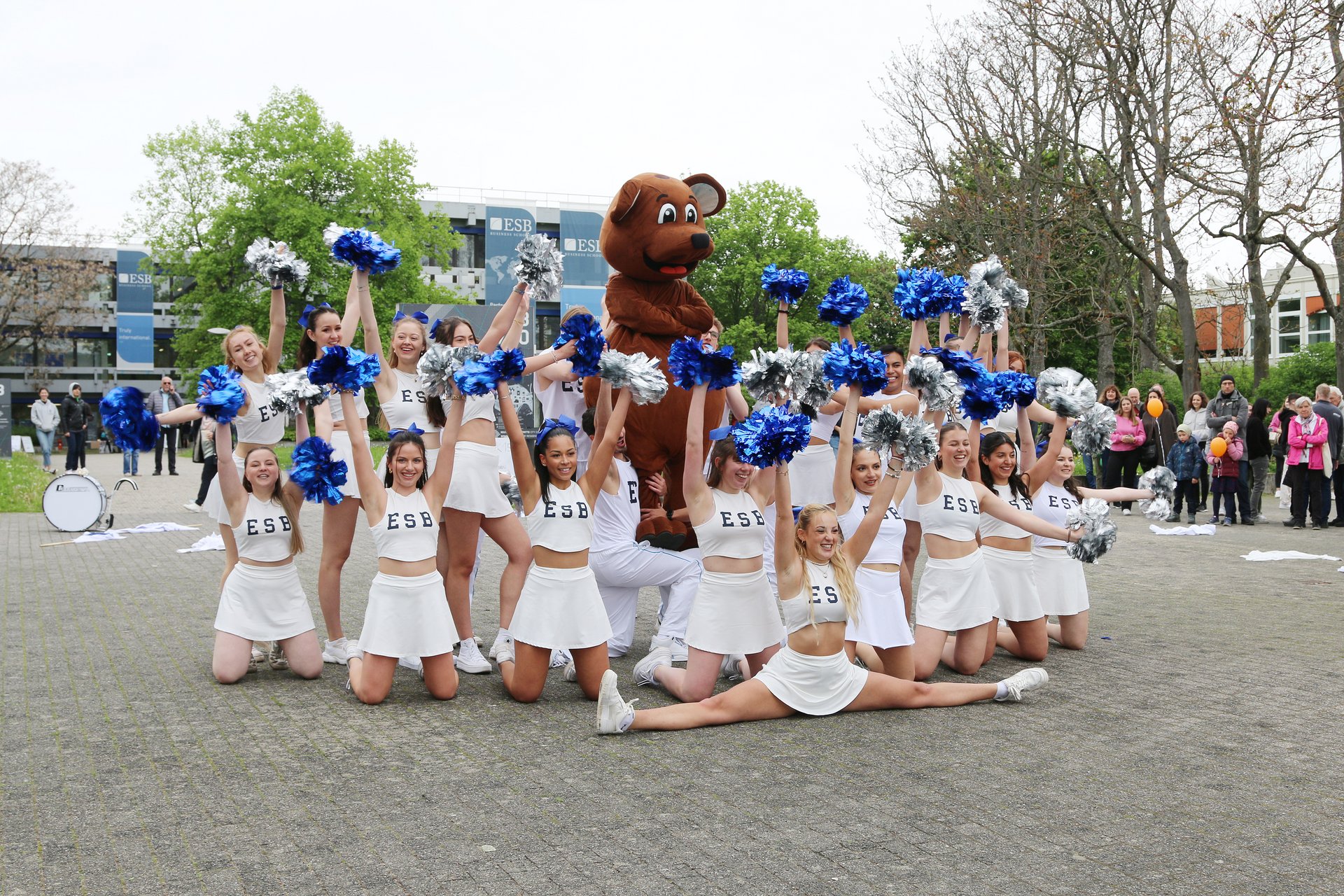 by Alfred Max
There was a large crowd at Reutlingen University's Open Day last Saturday. At ESB Business School there was a lot on offer for pupils, school leavers, staff and families, some of whom had travelled from far away – and were able to obtain information about their future course of study.
Werk 150, the factory on campus, was particularly well attended. There the visitors themselves were given the opportunity to produce a flick-hockey game – "dESBrett" – on a real production line. The simulation recreated the process in a real factory – with all the work steps from the raw material to the finished product. Students on the ESB degree programme international business and engineering (IWI) had developed "dESBrett" as part of an interdisciplinary seminar especially for the open day. While doing so, they were able once again to use all the skills they had acquired in the course of their studies.
The lecture halls were also full of visitors attending taster lectures: "Competitive markets, arbitrage and the Mona Lisa – why it is harder to evaluate art than oil", was the topic of Professor Dr Bunnenberg's lecture, while Professor Dr Andreas Taschner investigated the question "Do successful companies have a lot of cash in their corporate coffers?" in his 'teaser' for future business engineers.
Many prospective students and their parents made use of the campus tours and information stands to learn more about ESB's degree programmes BSc International Business, BSc International Management Double Degree, BSc International Business and Engineering Operations, BSc International Business and Engineering – Sustainable Production and Business as well as the benefits of practical studies at a university of applied sciences in general. ESB students and alumni provided first-hand information in personal conversations.
The master's degree programmes of the Business Administration and WING departments also presented themselves and the results of their work. The MBA programmes are aimed at people who are already in employment and would like to continue their education.
Other highlights were the performances of the ESB cheerleaders with the ESBear, a handicraft activity for the little ones and the delicious cake from the ESB Charity Team, which was sold for a good cause.
Incidentally, for all those interested in studying who were not able to be there, ESB regularly organises virtual information sessions.